1/15: A partridge in a pear tree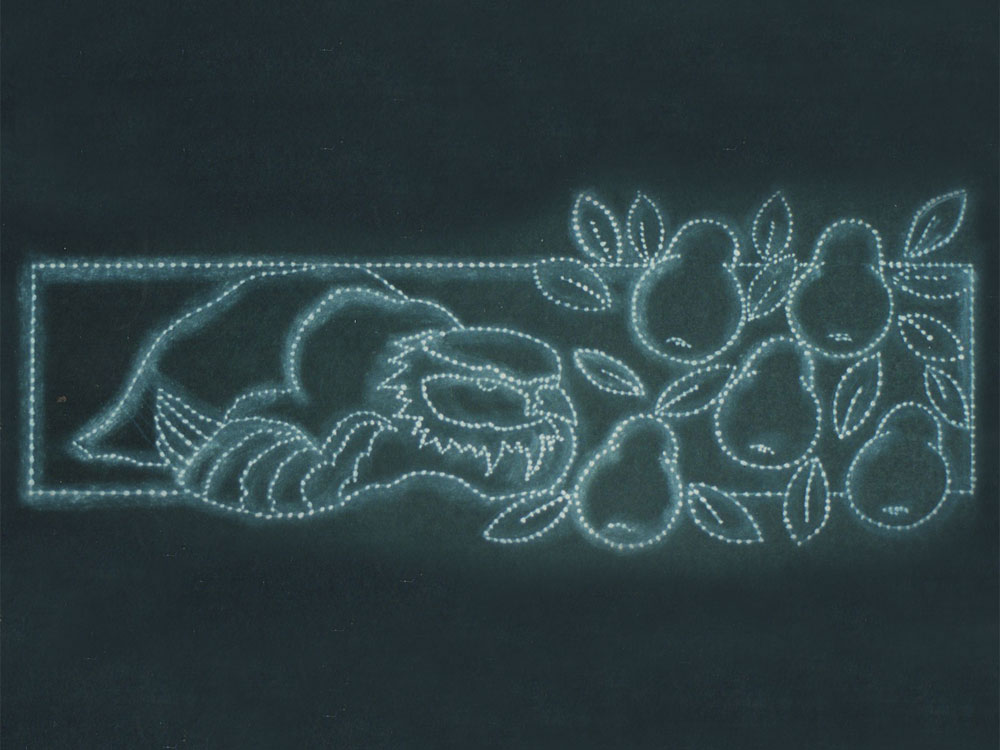 2/15: Two turtle doves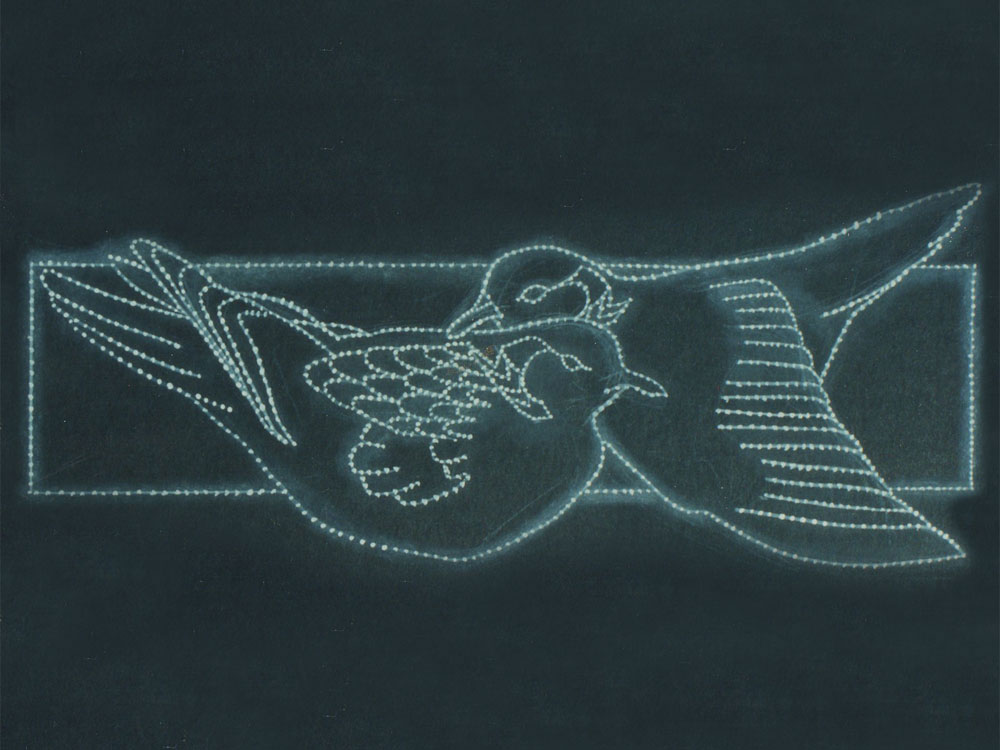 3/15: Three french hens
4/15: Four calling birds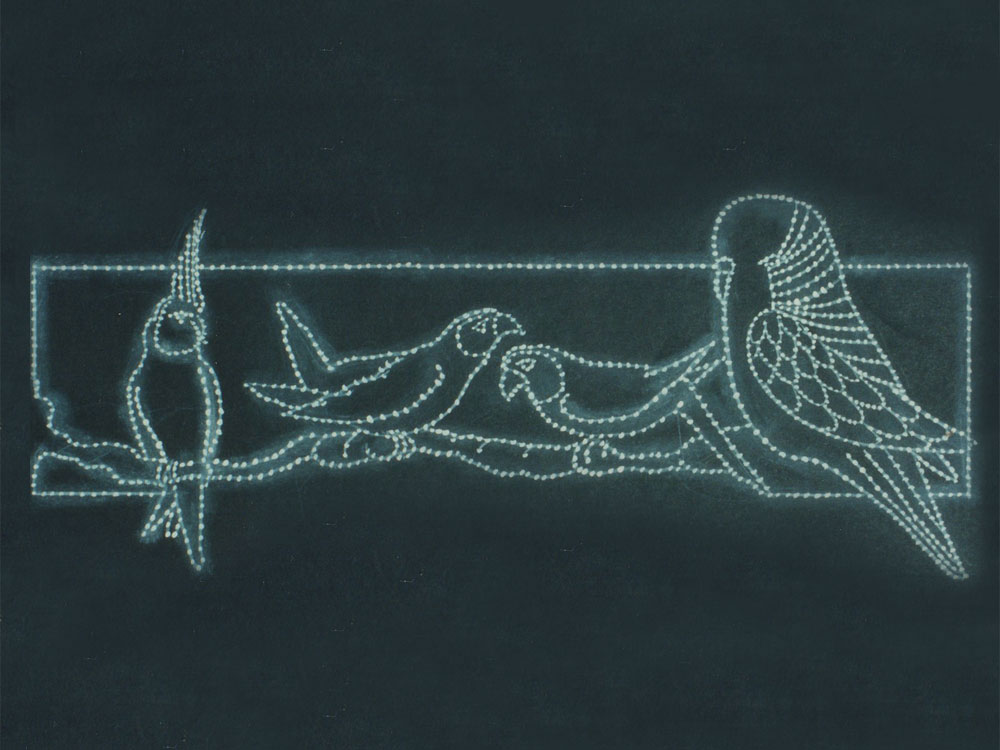 5/15: Five gold rings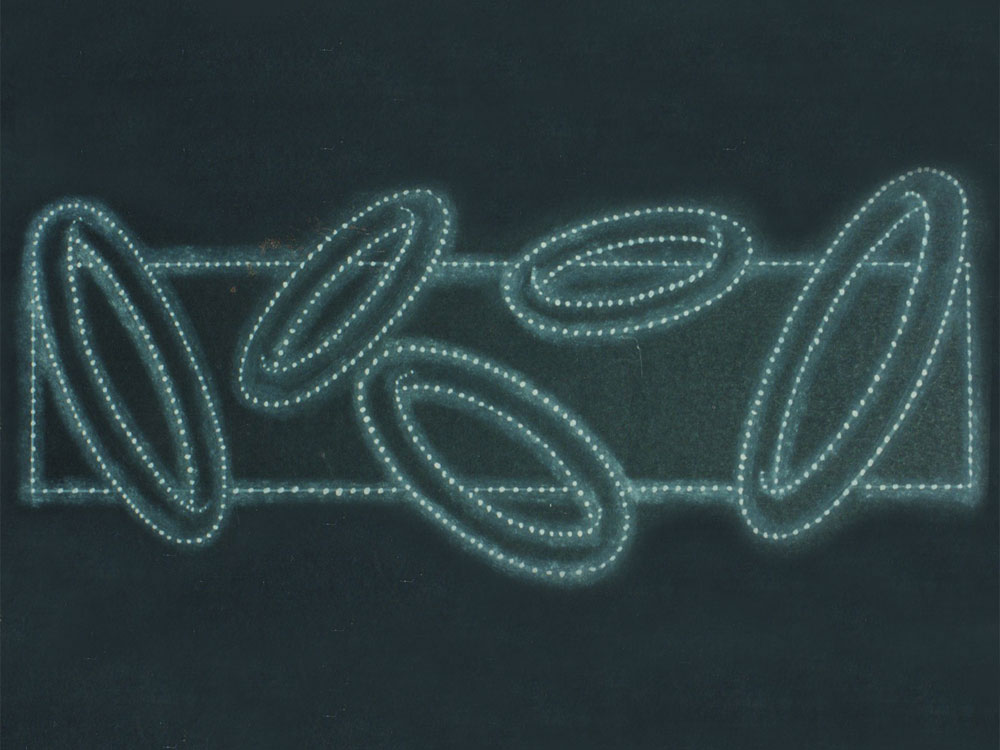 6/15: Six geese a-laying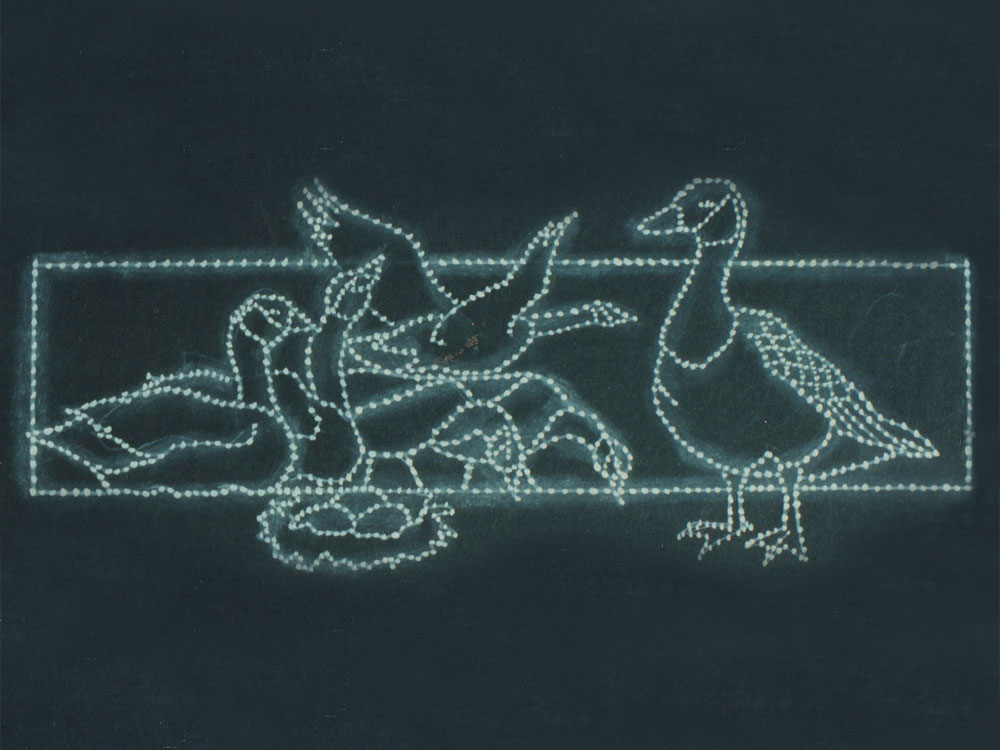 7/15: Seven swans a-swimming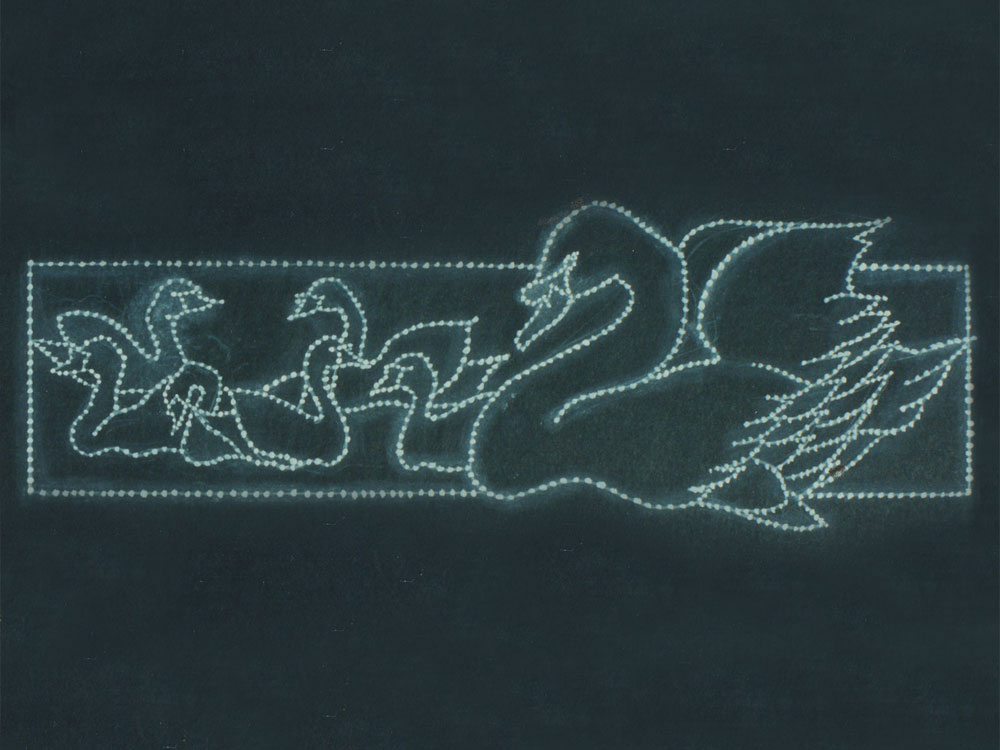 8/15: Eight maids a-milking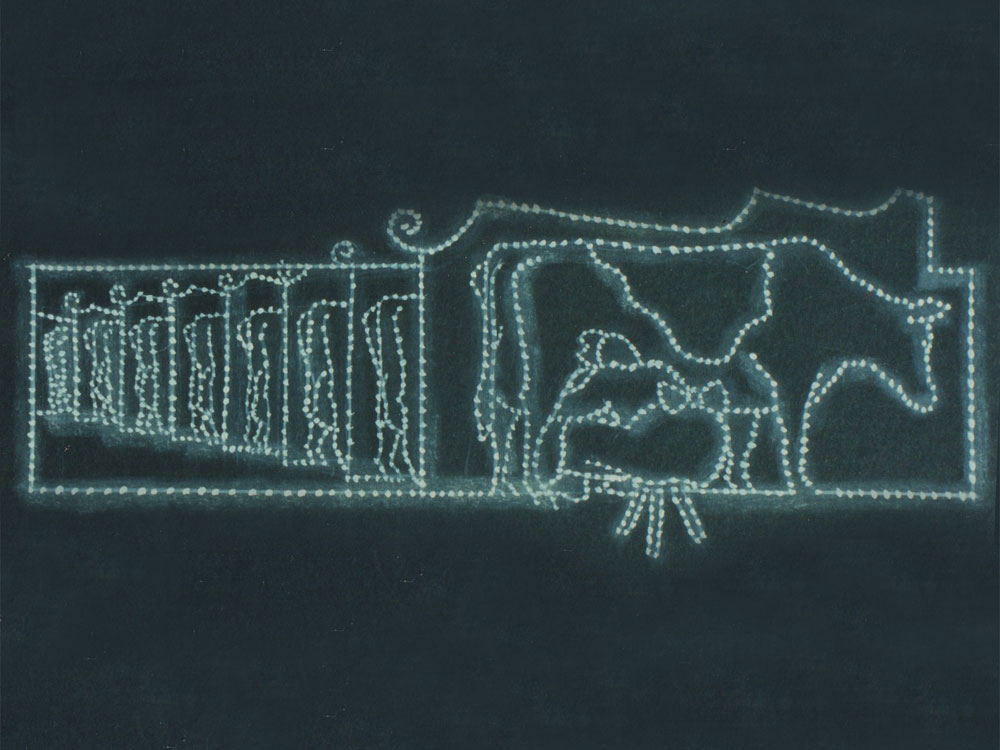 9/15: Nine ladies dancing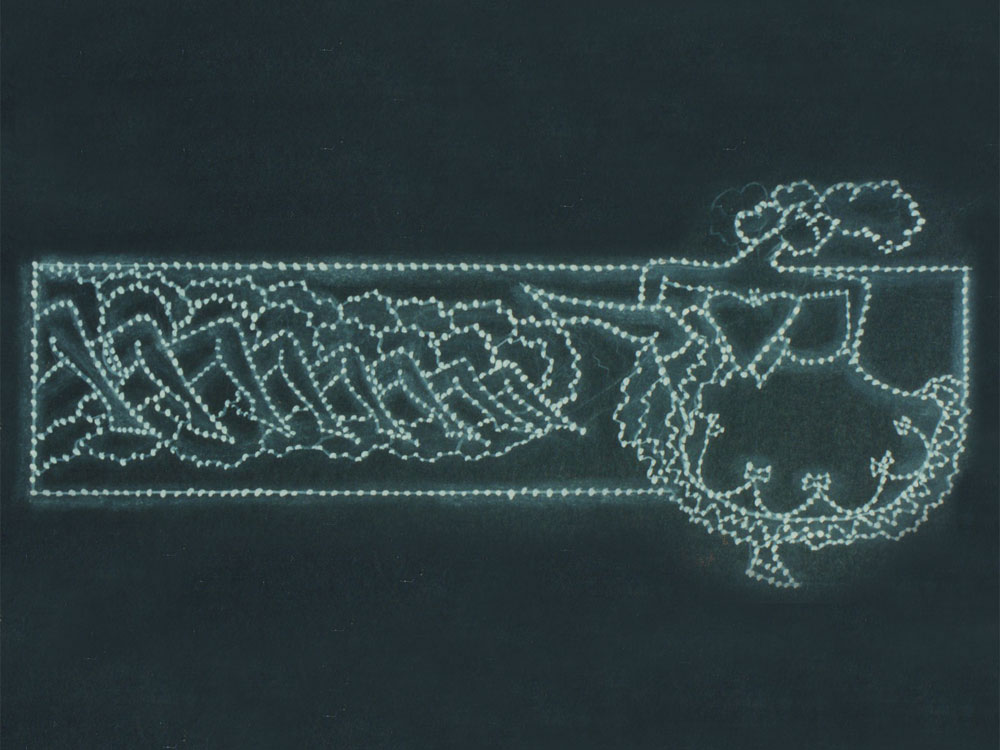 10/15: Ten Lords a-leaping [I know its supposed to be daffodils now]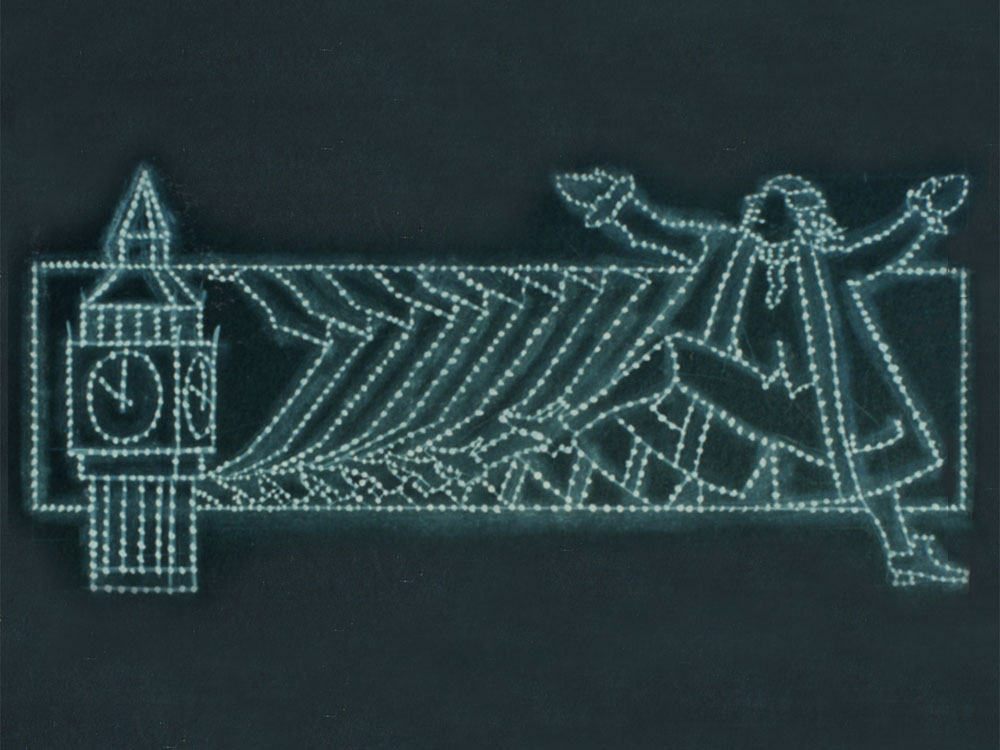 11/15: Eleven drummers drumming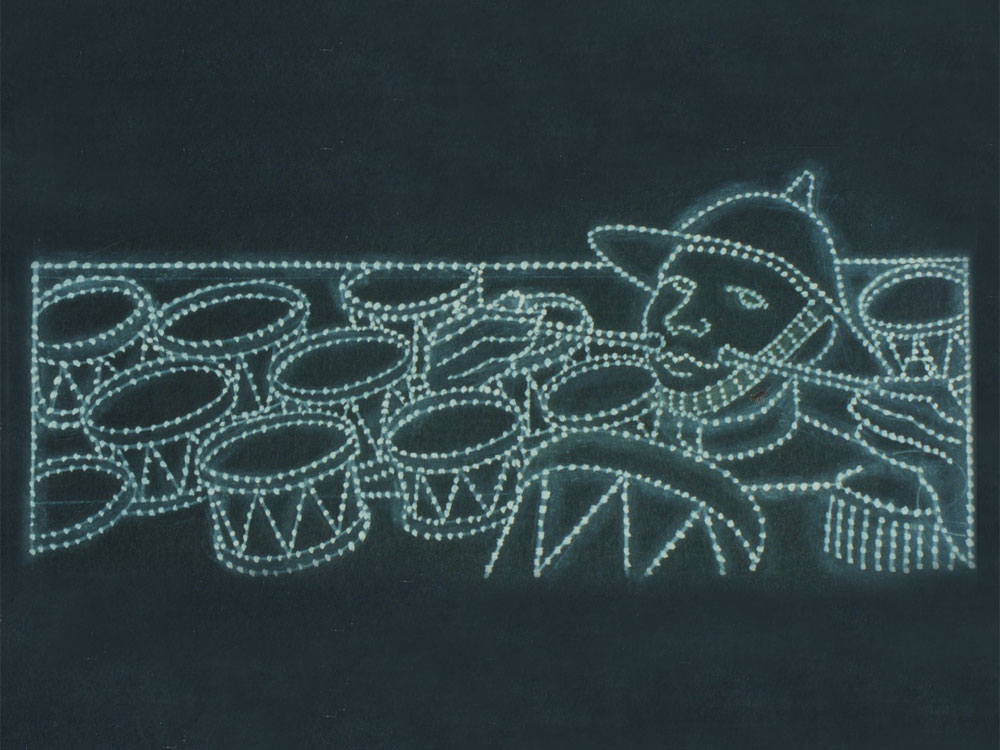 12/15: Twelve pipers piping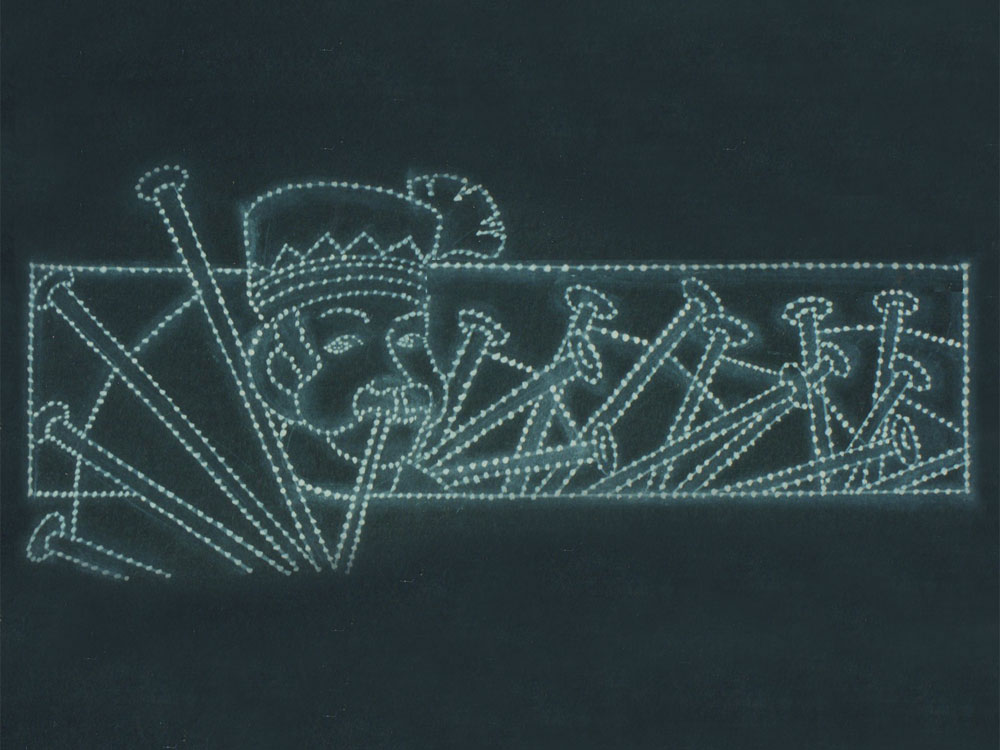 13/15: On-truck test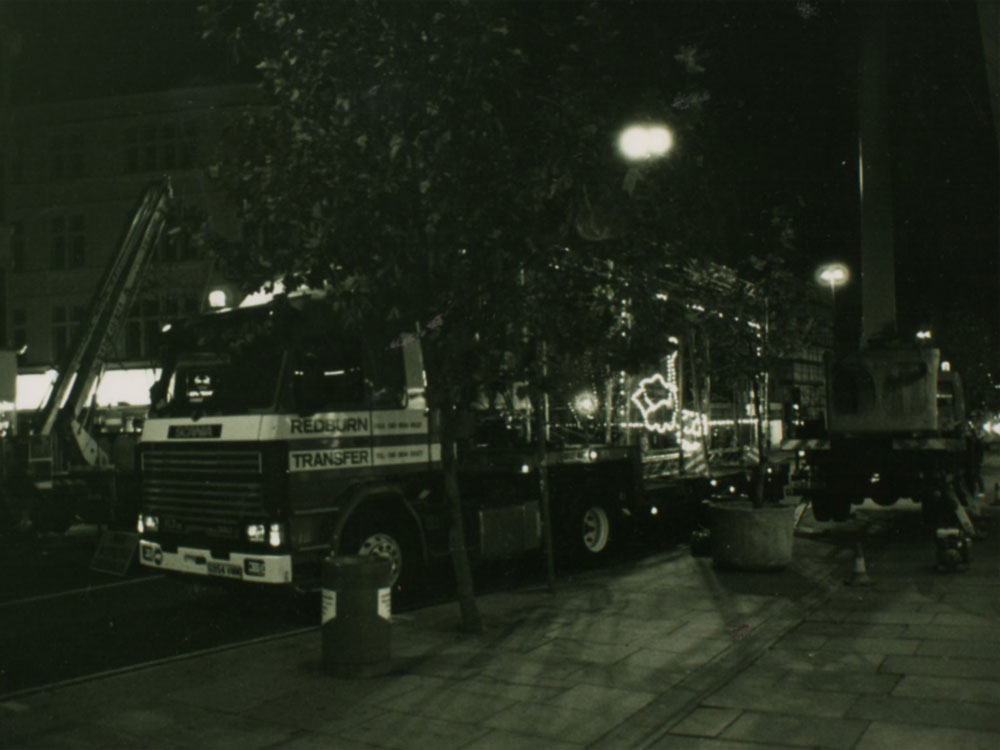 14/15: Hoisting into place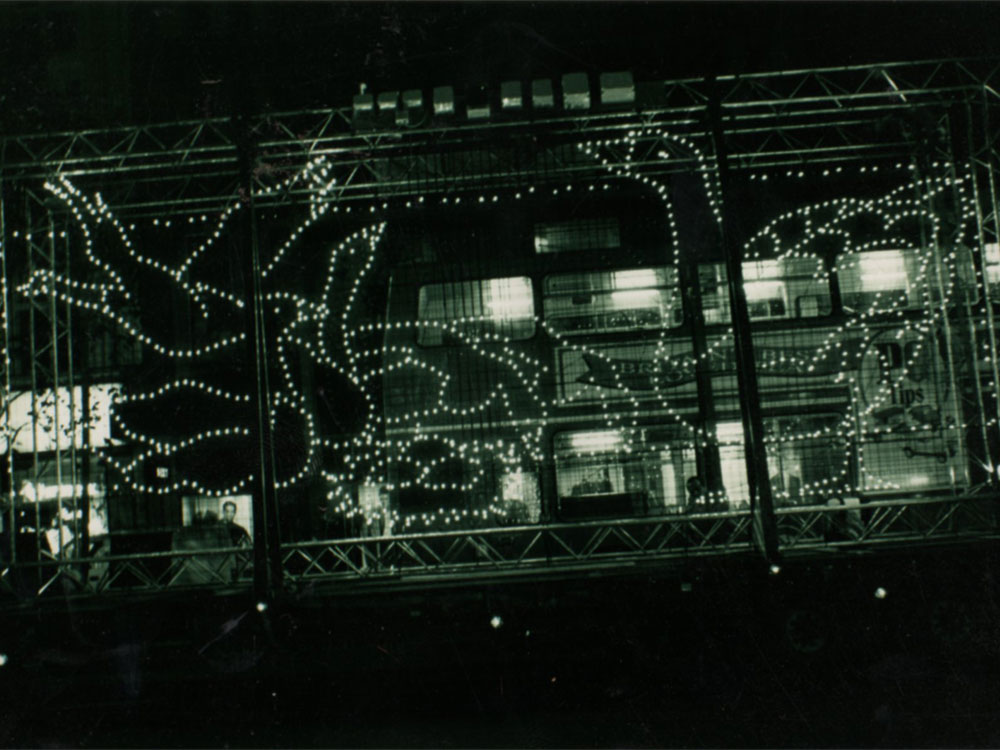 15/15: Cartoon from LS:I featuring the lights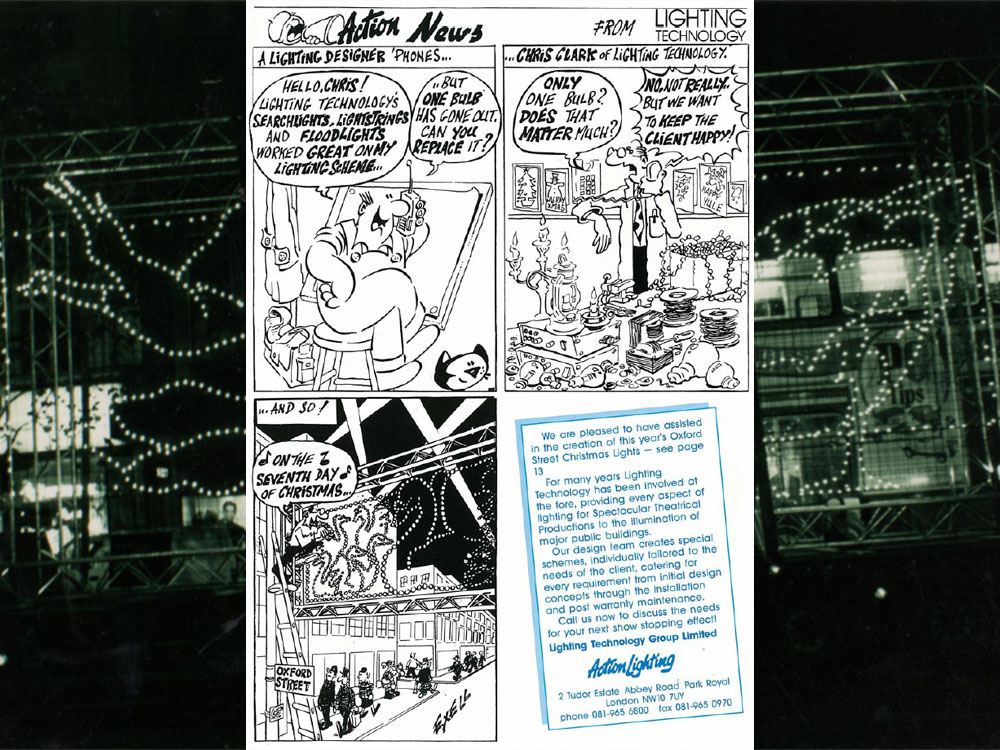 Oxford Street
We were approached to create the first Oxford Street Christmas lights to go on display in over 50 years. The timescale was very tight and the vast majority of the budget went into the permanent creation of fixing points along the street. As a result, the Christmas decorations had to be simple and robust.

Twelve rectangular trusses were hung along Oxford Street, in-filled with lightweight aluminium mesh. Strings of LED lights [a first] were attached to the mesh.

These images are scans of the original artworks, all created in one day in my sister's garden.