1/4: 12m moving projection screen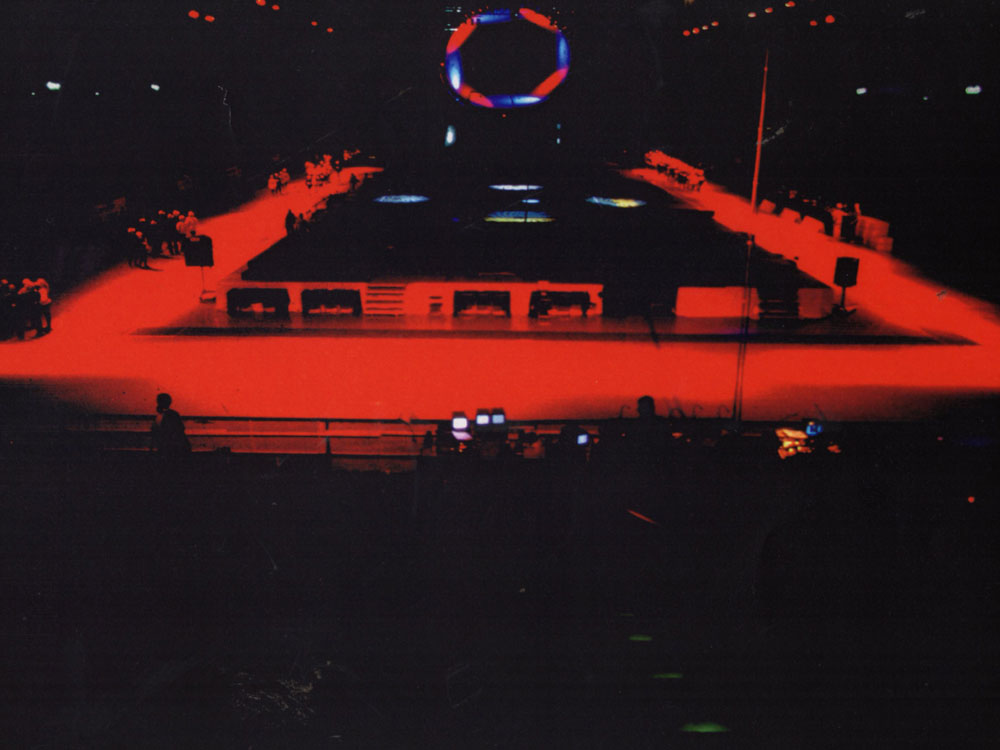 2/4: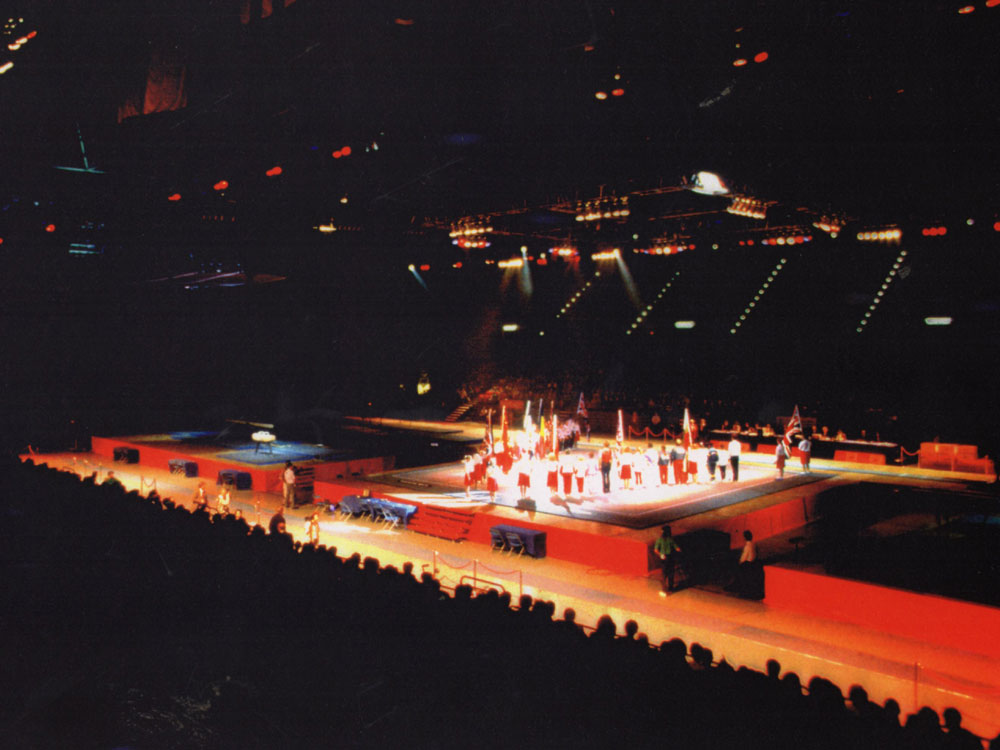 3/4: Children about to become an aeroplane...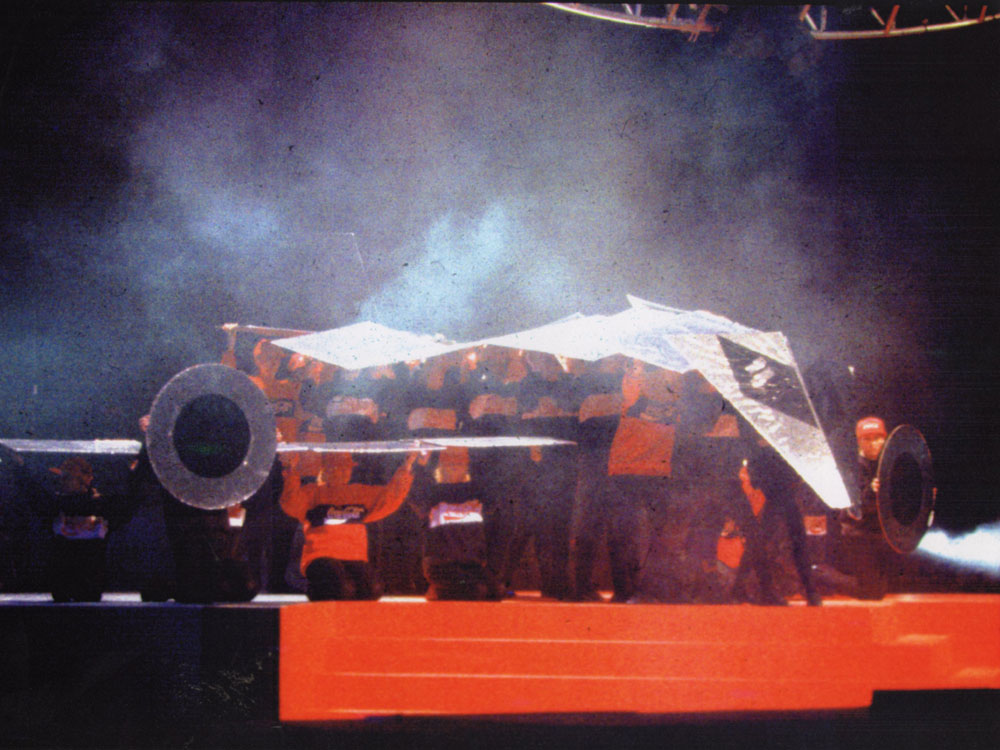 4/4: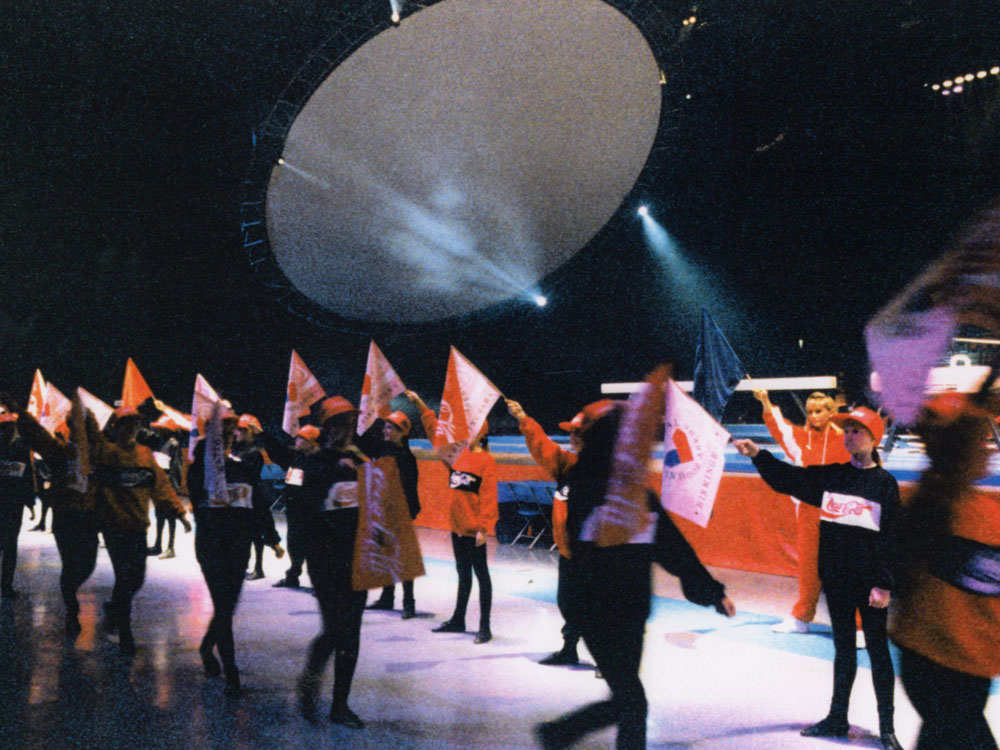 NIA Birmingham launch
The launch ceremony for the National Indoor Arena in Birmingham.

Featuring a cast of 300 school children, re-enacting tableaux from Birmingham's history, using large hand-held props.

The stage featured a moving 12m diameter truss acting as a projection screen for the laser projection system.